This is What Sickle Cell Looks Like: Compassion for Everyone – Including Yourself.
Sanah Shaikh, SCD patient and aspiring life coach, speaks to Sanius Health about the importance of finding strength in self-compassion.
If you ask Sanah Shaikh how she would define herself, it might be different from what you'd expect.
People who do not Sanah well might assume that she primarily identifies as a young, bright South Asian woman. They may even assume that she most closely aligns her identity with where she was brought up, or her long-term condition, Sickle Cell Disease (SCD), and everything that might entail.
Although these facts are undoubtedly true, Sanah refuses to confine herself to these labels. Above all, as she tells us, she is an "adventurer". She is curious, compassionate, and is eager to learn everything about every community; so that she can support them in nurturing what matters most to them.
"I am passionate about exploring the world. About meeting people, getting to know them and learning about their life stories. No matter how different our paths are, I love discovering where we might have common ground. This really matters to me"
For this reason, Sanah's lifelong dream was to travel the world. Her illness precluded her from doing this in her youth, as she was often bedbound or receiving inpatient treatment. However, in her late twenties, Sanah received the opportunity of a lifetime – one that would allow her to travel across continents in pursuit of her life's ambition: to live and thrive in a faraway country.
After spending years battling SCD, she landed an amazing job opportunity in Dubai, which appealed to her adventurous and optimistic spirit. She would inevitably have to work longer hours and spend time adapting to a new culture, community, and way of living. This, in combination with the stress of moving a world away from home, didn't faze Sanah. "Even when it should have", she laughs, but she was excited by the prospect of "exercising her independence and carving her own path" – one that wasn't predicated by her condition, and everything it included.
Outwardly, Sanah was surrounded by everything she could possibly want: a new purpose, a stimulating job, and the opportunity to make new friends near and far. She had a careful and thorough plan to manage her SCD and didn't anticipate that anything would stunt her newfound happiness. Until it did.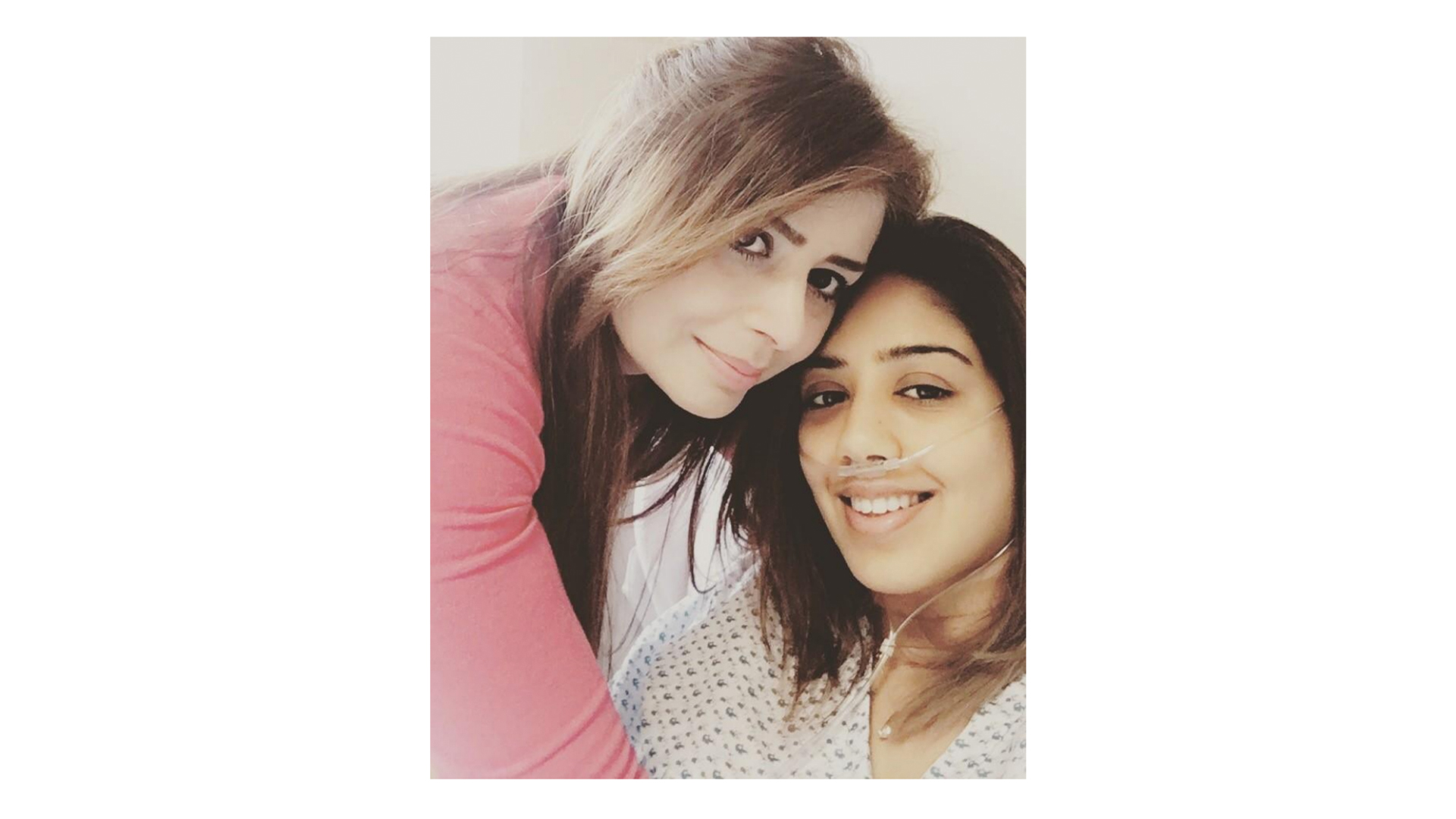 Three months into her life in Dubai, Sanah experienced a serious vaso-occlusive crisis. Moments before presenting at a world-class luxury exhibition, she was struck by an unthinkable amount of pain. Recalling the incident, she says:
"I had been invited to speak at the Arab Luxury World Conference. I felt like I was on top of my game, however the elation was short-lived. Soon after I came off stage, I ended up in A&E in a random hospital in the middle of the desert.'
"I tried to get in contact with my Dr from home to communicate with them. It was such a struggle and that first night I spent in a hospital on my own in a foreign land I felt so out of my depth. I couldn't believe this was happening again."
After visiting various healthcare organisations and receiving multiple rounds of treatments, Sanah knew that she had no choice but to return home. She resolved to return to Dubai after a few weeks of recovering in the UK but was unable to due to health insurance issues. The hurdles she faced as an SCD patient living abroad, compounded by recent health events, meant that she had to cut her dream short before it could properly begin.
In tandem with this disappointment, Sanah experienced one of the most serious and traumatic health crises of her life. She had contracted pneumonia and, as a result of some mistakes in receiving an emergency red cell exchange, she developed deep vein thrombosis and oedema. Her pain during this health episode was beyond comprehension. Tired and immobile, she leaned on her family who provided her support at the time:
"At age 29, my Mum had to give me bed baths. I was broken, more than broken. Destroyed. Disconnected. Disconnected from my soul, my body, and my life. Tired, sick. I felt dead inside."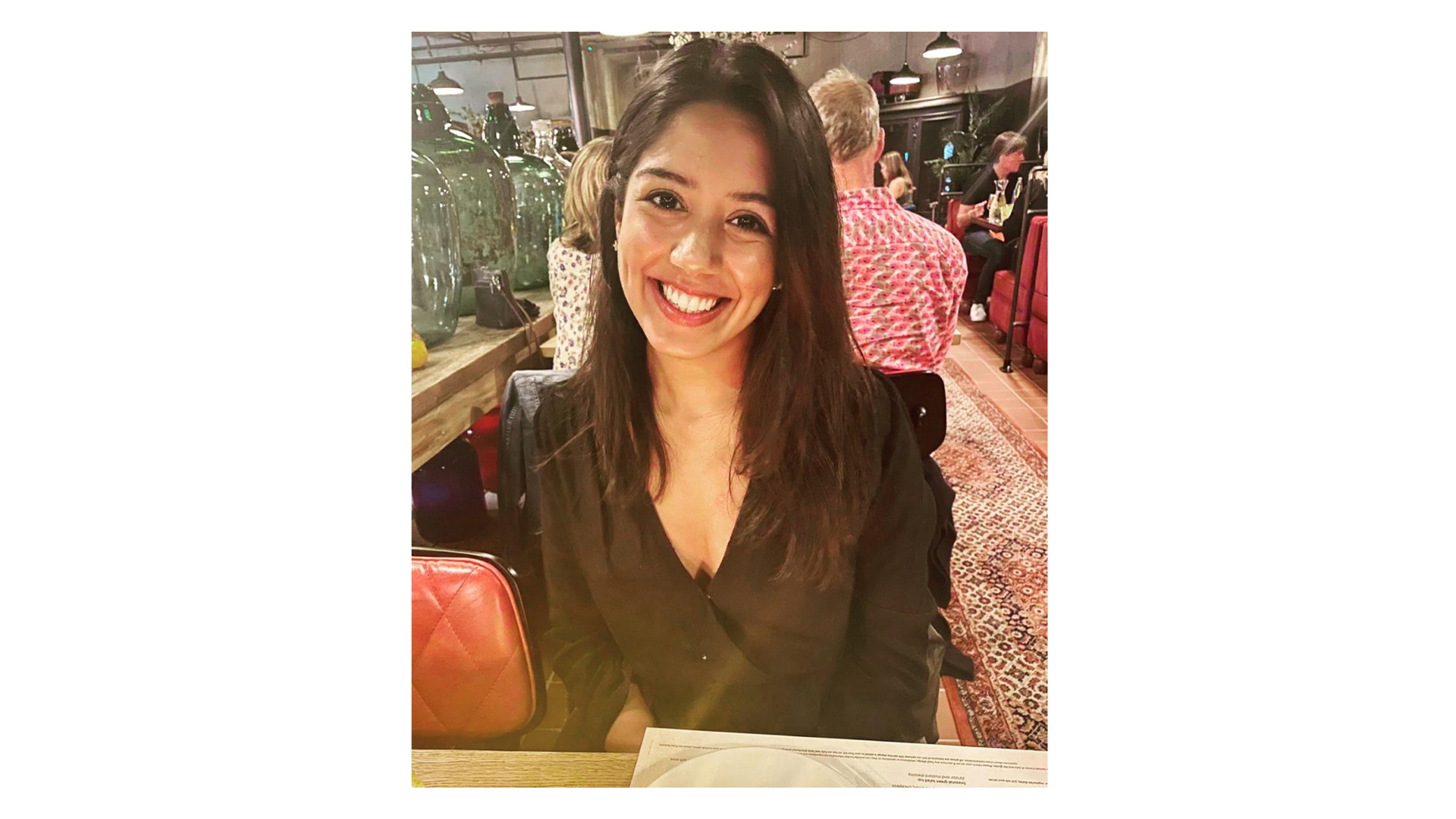 After some time, Sanah was discharged into outpatient care. She spent the next few months recovering at home in Manchester, where she had time to build her strength back and learn to walk again. Her journey back to a familiar sense of normalcy was long and difficult.
However, during the four months she spent at home with her family, Sanah had a moment to process her trauma. She was "tired of being attached to Sickle Cell", and made a conscious decision to find stillness and strength within herself – so that she could heal, and help others heal too. As she wrote close to the time, Sanah says that there is:
"Something powerful about having your whole life stripped away, being at the edge of a cliff and having to question and rebuild everything…It gave her the opportunity to restart and re-assess. It gave her a new power and stripped me of my ego. Showed who is there for her in her life…"
And, most importantly, she could rely on her resilience, strength and care for others to persevere through this period in her life.
Since then, Sanah has decided to explore how she can support others in their health and wellness journeys. She is training to be a life coach, focusing on supporting those with long-term conditions. In giving others a foundation of strength to build on, she hopes she can support them in dealing with whatever challenges come their way – physical or emotional:
"I want to help people to find a fulfilling and passionate life. Whether they are experiencing pain or moments of low self-worth, I want to be able to teach them what they can do to pick themselves up. I also hope to share these experiences with those in their lives too, people not living with long-term conditions. It's important to spread awareness on what patients can and cannot do – while giving them the independence to challenge some of these barriers too."
"That's why it is so important to speak up on conditions like SCD. So few people understand what it's like to have it, or aren't exposed to it. We all go through our own journeys, but we need to be aware and compassionate towards everyone. That's why patient communities like Sanius are so important – it's an example of people coming together and showing compassion for each other. "
To learn more about Sanah's advocacy work, and about the Sanius Health patient community, go to: www.saniushealth.com